1) Summary of Personal Mythology Events (1/08-10, 2010) in Seattle and Olympia



On Jan 8-10, Dr. Stanley Krippner once again brought his amazing talent to the Northwest. This summary provides a glimpse into the work of an introductory presentation and two different workshops. The transformative aspect of the workshops was apparent with participants interested in learning more.
Dr. Krippner on his work with CG Jung Society Seattle 1/08-09, 2010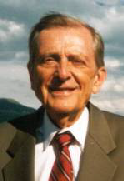 It was a pleasure to meet the members of the Jung Society and to work with them during my visit. The questions following my lecture were excellent and showed a level of erudition rare in my experience. The responses to the workshop exercises demonstrated how quickly the participants caught on to my intent, permitting us to go deeper into each person's experiences than usual. The Jung Society is carrying on an important function in the Pacific Northwest and I hope to be with the group again.
Stanley Krippner, Ph.D.
Saybrook University
The 1/08 CG Seattle Jung Society evening lecture on Personal Mythology was a full house of participation. Dr. Krippner presented from his wealth of wisdom on how myths shape our internal lives and our external behavior, as well as the cultural, religious, and global influences on our personal mythology. He reviewed the dynamic evolution of personal and cultural myth, and showed us how to recognize our unconscious myths and begin to work with them for our own development.
The CG Jung Society Seattle also sponsored a next Saturday Jan. 9 five hour workshop where Dr. Krippner introduced Jungian dream work exercises which assisted participants to find the meaning of their own dreams. Dreams give us an opportunity to become aware of our own evolving psychology, often, long before we are aware of these inner workings consciously. Dr. Krippner showed us how we can work with dreams for healing our stories. Participants ended the day with personal insight as well as a well rounded appreciation of how dreams reflect our inner psychology. The morning lecture by Dr. Krippner was recorded on DVD and is available at the Seattle CG Jung Society library. CGJS members can check out a copy for review free of charge.
Dr. Krippner's Transform Your Mythic Path: Personal Mythology and Dream workshop in Olympia on 1/10/2010
On 1/10/10 Dr. Krippner and sponsor Susan Burns went on to Olympia where Dr. Krippner gave a one day workshop on Personal Mythology sponsored by The Association For Humanistic Psychology. This experiential workshop, Transform Your Mythic Path: Personal Mythology and Dream Work sampled the 3 day intensive which Dr. Krippner is accustomed to facilitating, condensing content into a tight day and adapting experientials for a shorter workshop and a very full house. Participants loved the drumming ritual at the end where we all celebrated our personal integration from the day. We thank LIOS and Saybrook University, The Evergreen State College Consciousness Studies and The CG Jung Society Seattle and St Martin's for their support. We especially appreciate the good will and involvement of participants, especially dealing with the unpredictable challenges that can arise with a workshop on wheels.

2) Books For Personal Mythology and Dream Work Participants to Learn More

For all events we featured copies of Personal Mythology which Dr. Krippner co-authored with Dr. David Feinstein, as well as Dr. Krippner's Extraordinary Dreams, Healing Stories, Healing Tales, Haunted by Combat, and Greg Bogart's Healing Dreams. Susan Burns still has copies of some of these books available. If you are interested please contact her at info@mythevolve.com
3) (4/29-5/01, 2010) – Announcement: Dr. Krippner Returns Transform Your Mythic Path: Personal Mythology, Dreams, and Your Inner Shaman (up to 20 CECs)
Dr. Krippner's recent events in Seattle and Olympia were once again so engaging that participants collectively expressed interest in his return for a longer workshop. We would like to announce that Stanley Krippner PhD will be returning in October for a 17 hour intensive. Hundreds in the Northwest, now alumni of Dr. Krippner's workshops with a first hand experience of his wisdom and world expertise in myth, shamanisim, and dream work. During this next visit, Dr. Krippner intends to focus more on participants building relationship to their personal shamans, as well work with dreams and personal myth development.
The workshop with Dr. Krippner is entitled Transform Your Mythic Path: Personal Myth, Dreams, and Your Inner Shaman. The 17 hour experiential intensive offers a book signing and is sponsored by The Association For Humanistic Psychology. It also features 17 Cont Ed Credits for nurses, social workers, counselors, massage therapists, and teachers, K-12 ($15/20 processing fee on site). It will be held in Tacoma, WA Fri, 7-9:30 PM, Saturday, 9 AM – 9 PM, Sunday 1-5 PM. Fee: $295 (early) (AHP/$280) with special student rates at $175. This Fall intensive welcomes returning students as well as those who were disappointed with missing out on previous workshops. All are welcome; mark your calendars.
4) (2/06/10, 3/13/10) Personal Mythology Meet Up – Conversations of The Crane (Seattle, WA)

How are the workshops helping you transform your stories and what is the process as you apply Personal Mythology to your life? A community meeting for working deeply and actively with transpersonal process, engaging personal mythology, story and transformation will take place on February 6, 2010 and again on March 13 for those interested in working more deeply with their processes in applying Personal Mythology in their lives.
Conversations of The Crane
A community exploration into transformation: working with personal mythology and dreams will take place at Seattle Healing Arts on February 6, 2010, in the Forum, 10 AM-Noon and again in March. You do not have to have taken the recent Personal Mythology or Dream workshops with Dr. Krippner, though it is helpful if you did. The pre-requisite for this group is your interest in deeper, transpersonal conversations. This is also a morning community meeting and you are asked to bring a morning snack as well.
5) (2/20/10) Gestalt Work and Its Relevance For Working with Our Stories with Cyndy Sheldon MSW - 7.0 CECs (Bellevue, WA)

Gestalt Therapy, founded in the 1940s by Fritz and Laura Perls of Berlin, is one of the major existential therapies that became part of the Human Potential Movement in the 60 in the US, and is now a major therapeutic approach world-wide from Russia, throughout South America, to Egypt, Europe and Australia as well as to many more countries. Focusing on personal growth rather than illness, this unique way of working encourages awareness, creativity, contact and aliveness. The Gestalt therapist uses experiential techniques such as attending to our senses in the Here and Now, guided fantasy, role playing, body language awareness, and numerous other methods to work through the blocks to our wholeness. By working through our layers of personality, education, training and socialization, we contact our aliveness and our ability to connect with our "inner knowing", or our essence. When we become more in harmony with our true essence we become our best guide, especially important during these unpredictable times.
Dr. Krippner uses Gestalt Therapy in his workshops. Cyndy Sheldon MSW is a former founder and trainer with the original Gestalt Therapy Institute workshop in San Francisco. She now lives in Bellingham, WA and has taken Dr. Krippner's Personal Mythology workshop. Cyndy Sheldon will be giving her own training on Gestalt As A Way of Life: The Magic and Sacred in Gestalt Therapy, sponsored by The Association For Humanistic Psychology on 2/20, 2010. This 9AM – 5 PM workshop features 7.0 continuing education credits (CECs) for nurses, counselors, social workers, marriage and family counselors, massage therapists. Please link to the workshop description and registration with the link above.
6) (4/21-6/23-10 weeks) Bellevue, WA
Manifest Your Mythic Destiny: Transforming Personal Mythology and Awakening Your Inner Shaman
Embark on a journey of Personal Mythology guided by your inner shaman. Learn to access transformative tools such as your Mythic Map, invite deeper wisdom as you take the path of consciousness into the Story Field.
Discover the power of manifesting your unique personal narrative as you integrate with story and dream work, releasing what no longer works for you while creating a transformational vision that empowers your deepest self. Explore your psychic depths through expressive therapies: Art, Movement, Transpersonal Consciousness and Body Work.
The foundation of the work is The Personal Mythology curriculum available in Personal Mythology: Transform Your Mythic Path by Stanley Krippner and David Feinstein (link to book at www.mythevolve.com) with deep consciousness and experiential work designed by facilitator Susan Burns MA LMHC DAPA FNBCCH and guided by group process.
Sponsored by Association For Humanistic Psychology (AHP). Fee is $350, $300 for AHP members. Wed evenings 6:30-9:30 PM. 20 CEC's available for professionals ($10 processing fee for each 2.0 CEC certificate or $30 for the series). An outline for each topic will be provided at the first meeting and light non mandatory homework will be given. Pre-enrollment and attendance is requested for all sessions for the series.

A preliminary interview with Susan Burns is required. Contact at info@mythevolve.com or 425 881-9000. If you are a graduate of Stanley Krippner's Personal Mythology workshop, please register at this link. More info on Personal Mythology at www.mythevolve.com.

7) Social artist and architect, Jean Houston, wrote the Introduction to the text Personal Mythology (David Feinstein PhD and Stanley Krippner PhD)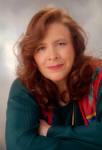 Social artist and architect, Jean Houston, wrote the Introduction to the text Personal Mythology (David Feinstein PhD and Stanley Krippner PhD) which will be available at the NW events for purchase and book signing. It's a wonderful message for our present times, and offers a glimpse into why working with personal and cultural myth is so essential for updating the outmoded stories of our past to meet the dynamic needs of the present, and the future unfolding from within. See Jean Houston's wonderful Introduction to Personal Mythology: Using Dreams, Rituals and Imagination to Discover Your Inner Story