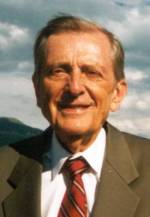 Your unique personal myths, operating mostly as "strange attractors" outside your awareness, are guiding your life's path. This workshop is a once in a lifetime opportunity to have one of the world's foremost experts help you find the myths you are living and show you how to find the greatest opportunity for personal transformation precisely in the dysfunctional parts, that which is no longer working.

Dr. Stanley Krippner is an internationally known and loved teacher, co-author of both Personal Mythology and The Mythic Path, past President of the Association for Humanistic Psychology, recipient of numerous awards and the author of hundreds of articles. There are few people alive today with such an understanding of how to help you find these unconscious stories that are living through you.
--Student: John Anderson
Stanley Krippner, Ph.D.
Dr. Krippner recently shared the article Jim Morrison: Failed Shaman (Krippner, 2007). Coincidentally this article was received just days before Jim Morrison, prematurely-deceased lead singer of the legendary band The Doors, made 2010 headline news on December 9. The singer had been accused of a misdeanor in the State of Florida much to his fans astonishment and for years a debate had flamed around this perceived injustice, unresolved since his death at age 27. Though he died without his innocence ever proven, his fame has made him a legend in spite of the controversy. Some fans claimed he was a shaman. In this article, Dr. Krippner discusses what it takes to be a shaman and why Jim Morrison is not one.
Abstract:
Jim Morrison, the rock musician, was influenced by shamanism, and performances of his group, The Doors, contained ritualistic elements. One of their songs was titled "Shaman Blues," and another contained references to "the Lizard King," an appellation for Morrison himself. The case
can be made that Morrison served shamanic functions for his "community" of fans. However, he lacked the commitment to this community and the disciplined use of altered states of consciousness that characterize traditional shamans. When he died in 1971, shamanic references abounded. However, at best, Morrison can be considered a failed shaman; nevertheless, The Doors recorded five gold record albums in a row, and the surviving members of the group still perform.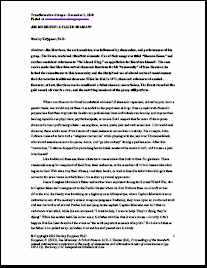 Click link to Download a PDF File
© Copyright 2003 Stanley Krippner Ph.D.
Krippner, S. (2003). Jim Morrison: A failed shaman. In R.-I. Heinze (Ed.), Proceedings of the twentieth annual international conference of the study of shamanism and alternative modes of consciousness (pp.109-113). Berkeley, CA: Independent Scholars of Asia.