Produced by Transformative Groups
Susan Burns MA LMHC
April 03, 2009
7-9:30 PM

Seattle Unity Sanctuary
200 8th Ave N.
Seattle, WA 98109
Fee: $15
Or By Donation at The Door
complimentary with 4-04 workshop with James O'Dea

INFO & REGISTER
For details on all day workshop, see below
See all day workshop with James O'Dea here

How Do You Consciously Transform In A Changing World?
Learn the art of conscious change with a culturally diverse panel of Northwest and Global Transformation Leaders who join with former IONS President James O'Dea to speak on how You Were Born for Such a Time as This! Presenters dialogue with you on how to navigate and negotiate these times of complex change and possibility while addressing transformation. We will discuss what these times of challenge and possibility can mean for you. Facilitated by Sarah Van Gelder. Panelists: James O'Dea, Gloria Burgess, David Spangler, Norma Timbang, Phil Lane Jr. (More on presenters at links.)

ABOUT THE EVENING DIALOGUE
(Complete description of presenters below)

The world is at a tipping point. The old is dying and the new has not quite been born. Evolutionary tension between crisis and emerging opportunity grips humanity as it seeks new answers to complex problems of sustainability. Welcoming a new national administration beckons hope and invites unprecedented creativity and cooperation. While this shift is full of possibility, the overload of information and overwhelm of fear can stop us. We need practical skills for the way forward.

These 5 teachers of our time stand on common ground to explore this historic moment and its meaning for you and others. The collective message of this culturally experienced panel of presenters is about transformation, one of discovering and embodying your power amid collective emergence. Learn to transform conditioned fear into creativity, panic into possibility, struggle into success. Find out how to gain capacity to stand amidst a changing society in this time of great potential. You can consciously balance these pivotal times, thrive, and contribute.
You Were Born for Such a Time as This!
Collective Wisdom of Transformation
Friday, April 3 at Seattle Unity, 7-10 PM
Panelists represent diverse and empowering perspectives on how to navigate these times of transition. They invite you to a conversation on how to grow the garden of the future as a harvest of consciousness, reap wisdom from the ancestors, pull out indigenous roots to revive old ways, sow into cross cultural bridges, and turn over age old wounds. Each has their own critical message and experience to share. Books will be available at the event.

Explore this historic moment and its meaning for you and others!

What if you could have a conversation on the wisdom of change with 6 teachers of transformation who represent diverse communities and know how to navigate personal and cultural change?

What if you could really stand on the frontiers of change with the knowledge of how to work with your fear, deal with scarcity, overcome challenge, and balance conflict?

You Were Born For Such a Time as This!
Collective Wisdom of Transformation
Introductory Presentation
April 3, 7-10 PM
Full Page Flyer

Click thumbnail to Enlarge


Details and Register


What if you could really know yourself as a force to move change and had concrete tools to understand transition and help you bring the best part of you forward into the future?

James O'Dea follows the next day (April 4) with an all day workshop on Navigating Personal Transition and Evolutionary Stress.

WORKSHOP WITH JAMES O'DEA


April 4, 2009
(9 AM -9 PM)
Seattle Unity Fellowship Hall

You Were Born For Such A Time As This!
Navigating Personal Transition & High Evolutionary Stress

James O'Dea continues the conversation the next day

James sets the field for an intensive personal and collective exploration with an in depth 12 hour community workshop. He will facilitate a synergetic sharing and collective wisdom of leaders, healing professionals, and educators, as well as general public. James will experientially teach skills for social healing and complex systems change.
follow link for info/registration - James O'Dea's 4/04 extended experiential workshop

REGISTER For All DAY Workshop Here
Produced by Transformative Groups
Susan Burns MA LMHC

IF YOU HAVE DIFFICULTY REGISTERING AT LINK CONTACT SUSAN BURNS AT 881-9000 OR INFO@TRANSITIONTOOLS.COM
COSPONSORS

ABOUT THE PANELISTS
JAMES O'DEA


James O'Dea is a Fellow of the Institute of Noetic Sciences (IONS) and was until recently its President (4/2003-9/2008). IONS is a non-profit membership organization founded in 1973 by astronaut Edgar Mitchell which explores the frontiers of consciousness and global paradigm change. Prior, he spent ten years as the Director of the Washington Office of Amnesty International and five years as Executive Director of the Seva Foundation, a non-profit organization dedicated to international health & development issues in Latin America, Asia, and on American Indian reservations.

James founded and co-led an international series of "Compassion and Social Healing" dialogues funded by The Fetzer Institute. The dialogues, spanning a five year period, brought together leaders and activists in a variety of fields related to human rights, peace, and social reconciliation initiatives.

James is a member of the World Wisdom Council. This council is a coalescing of international leaders in diverse fields banding together to formulate a structure and support system that furthers the realization that we are one family of humankind. He works with emerging young leaders and the development of their initiatives, is engaged in intergenerational dialogue, and is a member of the Advisory Board of Children of the Earth.

He lectures all over the world, and has essays published in numerous magazines and books including currently the Mystery of 2012 (Sounds True) Consciousness and Healing: An Integral Approach to Mind Body Medicine (Elsevier) and Earthrise: The Dawning of a New Civilization in the 21st Century ( Goi). He is currently writing a chapter for a book on Creative Atonement. www.jamesodea.com

GLORIA BURGESS PHD


Dr. Burgess's life's work focuses on legacy living and legacy leadership—engaging our hearts and souls to create positive, generative futures for ourselves, our families, our communities, our organizations, and our environment. In her work and by her presence, Gloria embodies the universal wisdom that the world was not given to us by our parents, it was lent to us by our children. Founder and Executive Director of The Lift Every Voice Foundation, a non-profit dedicated to developing leaders among marginalized youth, Gloria is also Founder and Principal of Jazz, Inc., her leadership and organizational renewal firm. During the past 30 years, she has worked with Fortune 500 corporations and diverse non-profits to co-create healthy, life-affirming organizations. Gloria is Lead Faculty at Saybrook's Leadership Institute and is also an Affiliate Professor at the University of Washington. She teaches and consults on legacy leadership and living for diverse organizations and communities throughout the North America, Africa, Australia, and Europe. Her latest book, Dare to Wear Your Soul on the Outside, shows us how to live for such a time as this. (Jossey-Bass/Wiley, 2008) www.gloriaburgess.com.

DAVID SPANGLER (click for full description)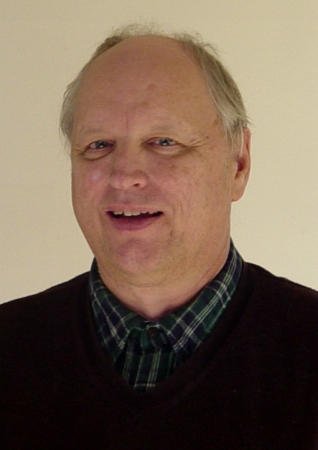 Since 1964 David Spangler has been an author and teacher of spirituality. From 1970 to 1973 he was a co-director of the Findhorn Foundation Community in northern Scotland and the founder of its educational program. He was also a co-founder in 1974 of the Lorian Association, a non-profit spiritual educational foundation, which remains to this day the organization for which he works. He is a Fellow of the Lindisfarne Association. David has developed and taught classes at a number of institutions, including the University of Wisconsin, Seattle University, Bastyr University, and the California Institute of Integral Studies. His current work involves developing and teaching a spiritual practice called incarnational spirituality. Information about his work and the online courses which he teaches can be found at www.Lorian.org.
His books include Emergence; The Call; Everyday Miracles; Parent as Mystic, Mystic as Parent; Blessing: The Art and the Practice; The Story Tree; and Manifestation: Creating the Life You Love.
David is happily married with four children ranging in age from twenty-five to thirteen. He considers being a parent his primary spiritual practice.

NORMA TIMBANG


Norma Timbang facilitates groups to raise consciousness about the impact of external power on self specific to intersections of social identities, historical (intergenerational) trauma, and individual trauma. Norma has worked with small grassroots organizations here in the U.S. and gender specific organizations in Japan to develop specific community centered interventions and healing processes in response to divisiveness and violence, towards safe and healthy support networks, and for the advancement of peace and equity. She has extensive experience providing community program development and evaluation, cross-cultural services development, and participatory research methods for grassroots social change organizations and community-based human service providers. She is also one of the founding mothers and former executive director of Asian & Pacific Islander Women & Family Safety Center (Seattle) and former executive director of Asian Pacific AIDS Council (Seattle). She has served on the National Asian Pacific American Women's Forum (board member); "Transforming Silence Into Action"; Asian Pacific Lesbian Bisexual Transgender Network's 2006 national gathering; and the National Queer Asian & Pacific Islander Alliance. She has provided consultation and briefings on committees and panels contributing to publications and policy on human trafficking and violence against women, such as the Congressional Caucus on Women's Issues in Washington D.C., the Ford Foundation's publication on Asian Women's Issues and Concerns, Violence Against Women Online Resources, and the Washington State Task Force on Human Trafficking.

PHIL LANE JR, MED, MPA (click for full description)


Phil is an internationally acclaimed Indigenous leader in human and community development, and founder and Chairman of Four Worlds International Institute (FWII) that is globally recognized for its unique focus on the importance of culture and spirituality in all areas of development. FWII's central program initiative is The Fourth Way which is dedicated to unifying the human family by taking a culturally based, principal-centered path that transcends assimilation, resignation, and conflict. Phil has worked with Indigenous Peoples around the world for more than 40 years. Click here to read a summary of Phil Lane Jr.'s amazing accomplishments. Phil has a Four Worlds International Network at this link.

SARAH RUTH VAN GELDER


Sarah is co-founder and executive editor of YES! Magazine. Since its launch in 1996, Sarah has directed the editorial content of the magazine, and written, and spoken on leading-edge innovations that show that a more just and sustainable world is not only possible, it is already in the works. She also blogs about current headline news from a "YES! we can" perspective, both on the YES! website and on Huffington Post.

Topics she has developed in print and on line include climate change, the local economy movement, nonviolence and active peacemaking, food, water, universal health care, corporate power, happiness, nuclear disarmament, and much more. In each case, she frames issues of YES! around solutions to our deepest problems and the leadership for a better world that can be found in diverse communities.

As part of her community involvement, Sarah founded Suquamish Olalla Neighbors, an organization that works in partnership with the Suquamish Tribe on enhancing the quality of life for all area residents (and battles anti-tribal activism). She is on the board of directors of the Suquamish Foundation, a tribally chartered foundation, and on the board of YES! Magazine.

Sarah has traveled widely in Latin America, India, China, Europe, and Central America. She was a founding member of Winslow Cohousing, the first member-developed co-housing community in the U.S., and previously was a television and radio producer, a community organizer, and founder of a cooperative of food co-ops that linked organic farmers to urban markets. She has daughter, age 23, and a son, age 19.
REV KAREN LINDVIG


Rev. Karen Lindvig has served as senior or associate minister at Seattle Unity Church for the past 17 years. She is loved and admired for the prayer consciousness she holds and for her ability to make one feel absolutely loved and blessed. She brings a wealth of Unity experience to her deep and thoughtful messages. Karen's service has been far reaching including prayer ministry, mentoring individuals for ministry, the chaplain program and Earth Care Ministry. Her messages are powerful, operating on a variety of different levels. She combines wisdom and insights into the human condition with a profound mystic's understanding of expanding spiritual awareness.