Transformation, Consciousness and Healing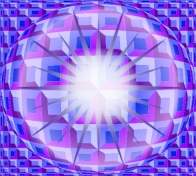 Review
An Exploration into Consciousness and Healing
with Selected Material


Sat. May 1
12 - 4 PM
Fee: $10
Seattle Healing Arts
Note: off street parking and paid across the street
6300 9th Ave NE Ste 106
Seattle, WA 98115
Suggested Fee: $5
Each meeting focuses on a review of a model for transformation, and healing and features the work of one specialist to explore, experience, and experiment in community.

This meeting will feature a learning module on Energy Psychology where you will learn to create changes in your energy and brain chemistry. Energy Psychology is a method to overcome negative feelings, habits, and behaviors. Learn how to shift your body's chemistry and patterning that underlies psychological issues and how to work with others. This work is perfect for practitioners.

Topic: An Introduction to Energy Psychology
DVD Learning Module with David Feinstein PhD

Energy Psychology applies principle and techniques for working with the body's physical energies to facilitate desired changes in emotions, thoughts, and behavior. Energy psychology has been used interchangeably with "energy-based psychotherapy," or simply "energy therapy," and it is also an umbrella term for numerous specific formulations, such as Thought Field Therapy, Emotional Freedom Techniques, Energy Diagnostic and Treatment Methods, and more than a dozen others. (David Feinstein, PhD)

David Feinstein PhD and Donne Eden have pioneered work in the field of Energy Medicine and Energy Psychology. We will review and practice with a four hour training module Introduction to Energy Psychology by David Feinstein. We will also have his and Donna Eden's materials available for review.

Use the link to download an article The Immaterial Universe by Bruce Liption, PhD to read more on Energy Psychology and David Feinstein has written an article for Shift Magazine entitled Energy Psychology in Disaster Relief. On May 1, we will also feature materials by David Feinstein. Preview some of these at the links below.